"Our Nursery"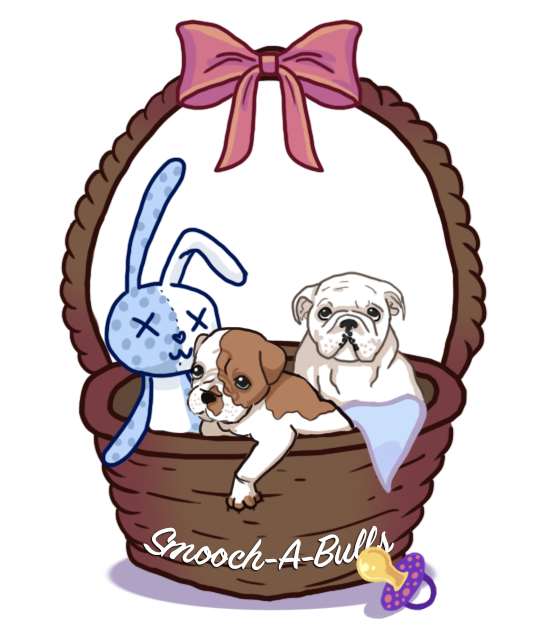 The Babies are all in Great Homes Now!
Please Check back for Our Upcoming Planned litters Page!
If you are interested in a Smooch-A-Bulls Puppy Please fill out a Puppy Questionnaire
Scroll down to see previous litter pictures!!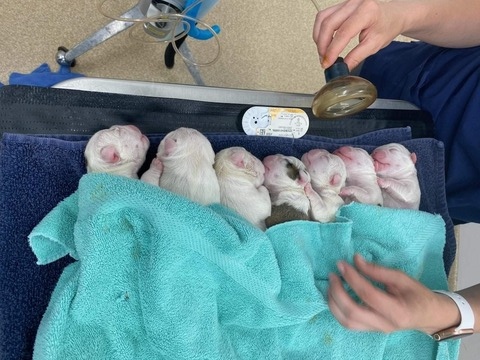 All warm and snug after a safe delivery!!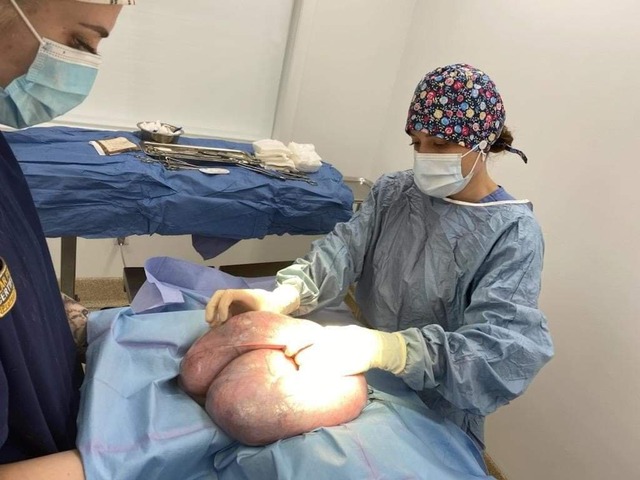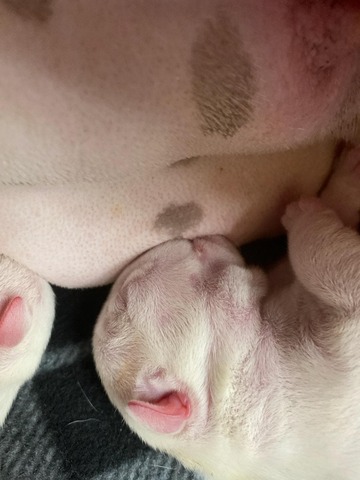 One of the two all white Girls nursing not long after the delivery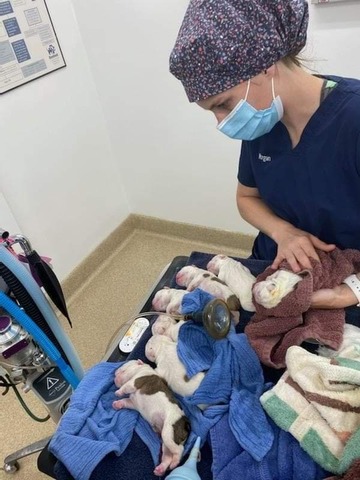 The Babies all did Fantastic! The Vet Technicians at Village Veterinary were Awesome!
They sent us these pictures as My Husband and I waited anxiously outside in the truck. Was very nerve wrecking not being able to participate in the birth like we normally can..... Such is life due to Covid :(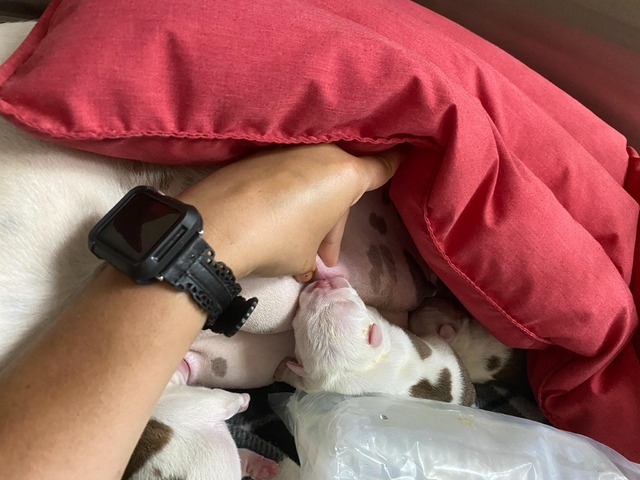 Helping the Babies get their first meal after being born.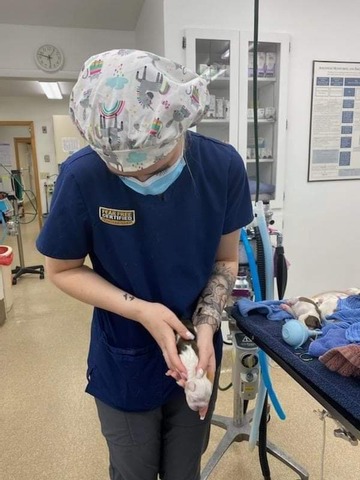 Getting the Babies going after just being born.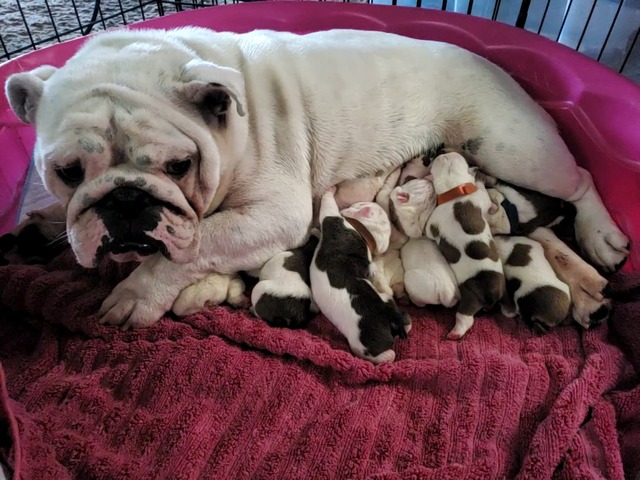 Sadie at home getting settled in and wondering what Mac Truck hit her?
After waking up to all these babies that weren't there before she went to sleep.
She is doing well adjusting to being a first time mother.
~~~~~~~ We are accepting filled out puppy applications for potential homes.~~~~~~~
****Please do not email us without filling out an application as we will not answer your email without one!******
We are very invested in Our Babies and were they will potentially be going for future forever homes.
Our Puppies are sold on a Limited AKC Registration with a Spay/Neuter contract. They will have age appropriate vaccinations, be on a worming schedule & be micro-chipped with AKC ReUnite. They also go home with a puppy pack crammed with lots of Information on raising English bulldog puppies, A Bag of Taste of The Wild Puppy food & lots of other goodies to help the babies transition into their new forever homes. All Our Babies see Our Vet for a health check before leaving for their new homes. Our asking price for a Smooch-A-Bulls English Bulldog Puppy is $4500.00.
Show/Breeding prospects are on a case by case basis only.
All Puppies are sold by Private Treaty~ We reserve the right to select & place puppies with families that we think will be the best fit for Our Babies~
Potential for Show is a possibility from their parents champion packed European pedigree's!
We will obviously continue to watch and evaluate them as they grow with huge anticipation for a show prospect for ourselves as well as this is the whole purpose in doing these breedings!
***Last Updated 09/19/2021***
From time to time, We have Bully puppies available to good homes. Please review the process for obtaining a puppy from Smooch-A-Bulls English Bulldogs on Our Puppy Questionnaire application page.